This post may contain affiliate links. Read the disclosure for more info.
Enjoy these 21 Hearty & Comforting Slow Cooker Vegan Recipes that have been gathered for your absolute delight. Being Vegan, these recipes are not only tasty but also healthy and easy to prepare.
Simply gather your ingredients together in your slow cooker and go about your business while they slowly cook to perfection.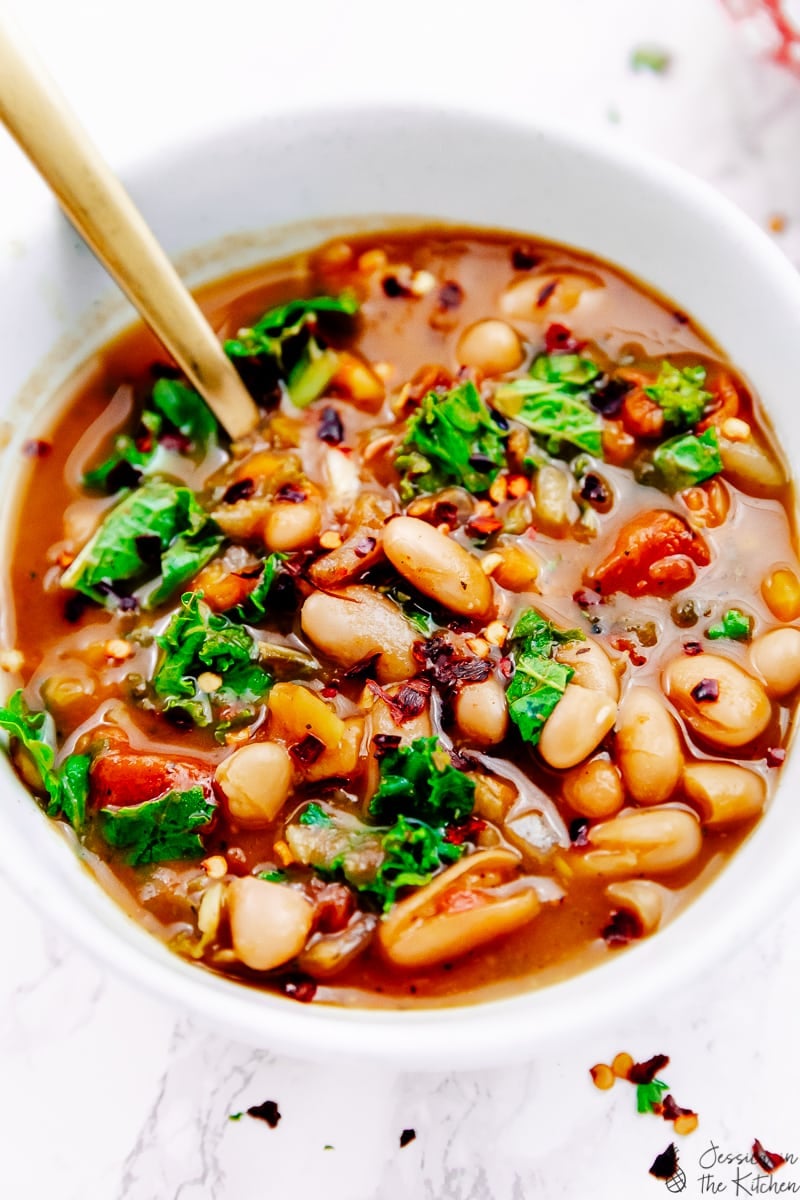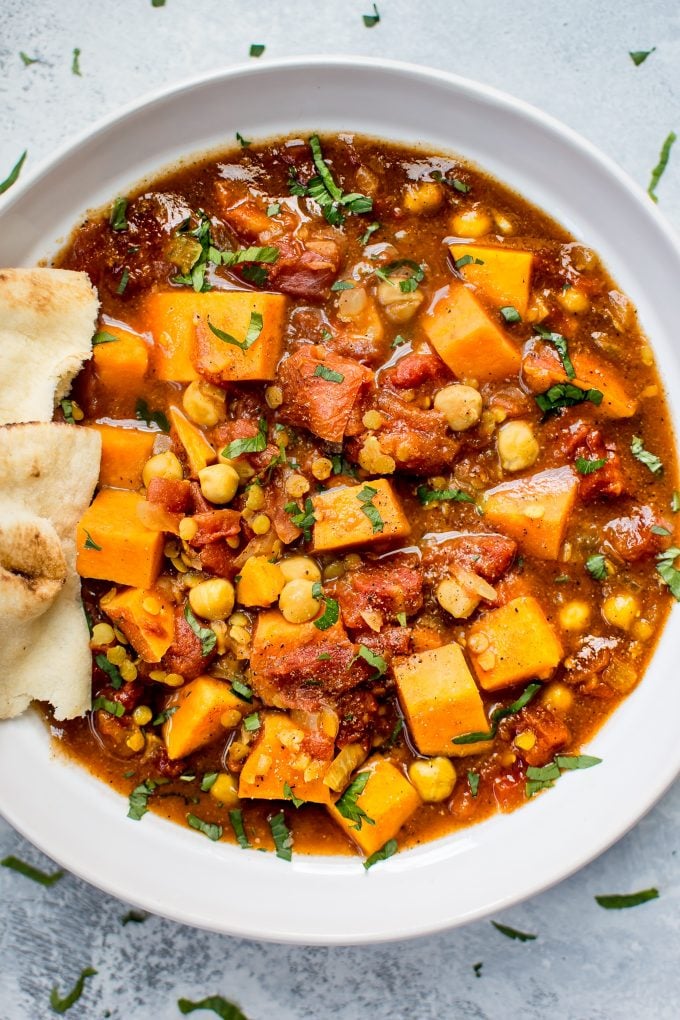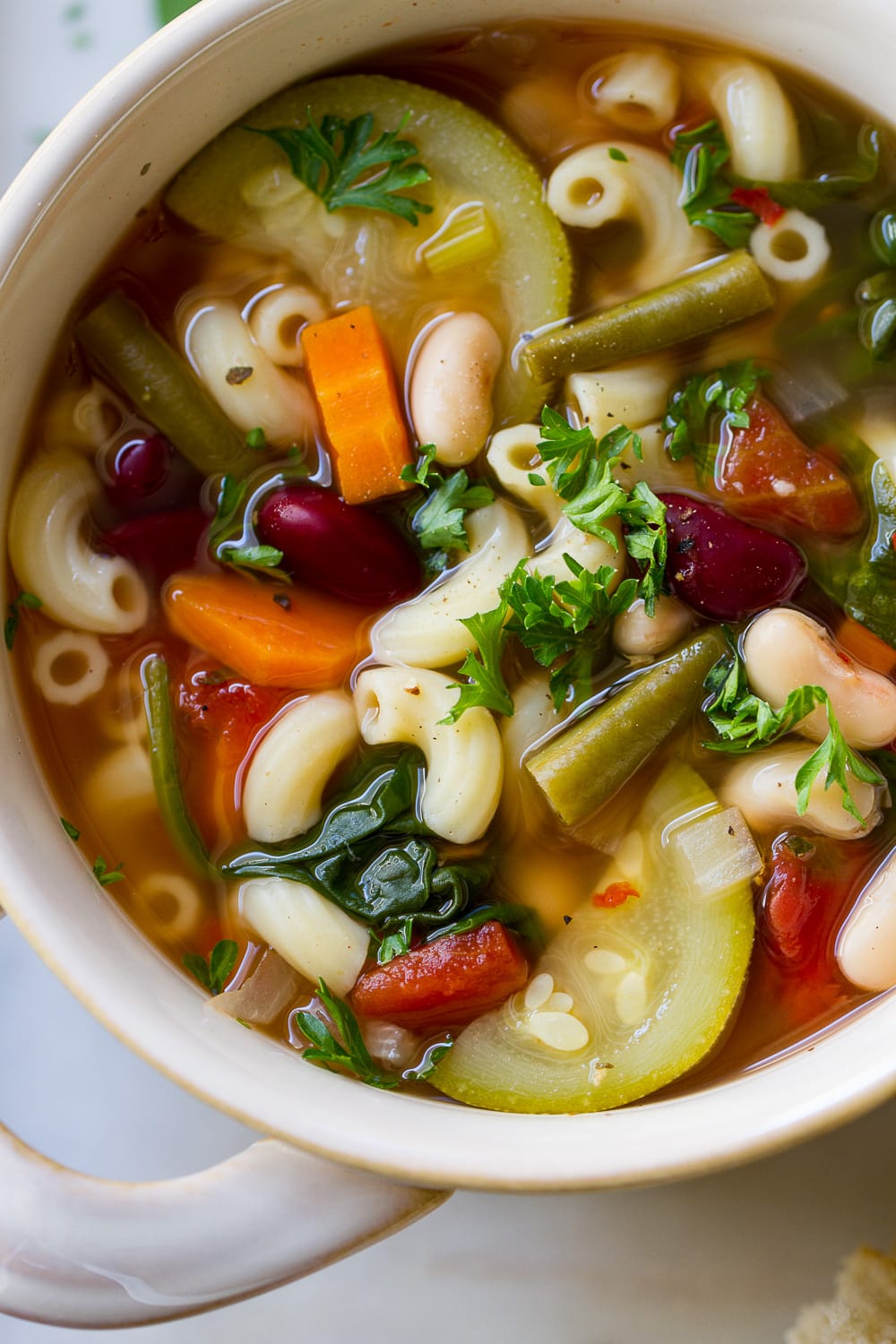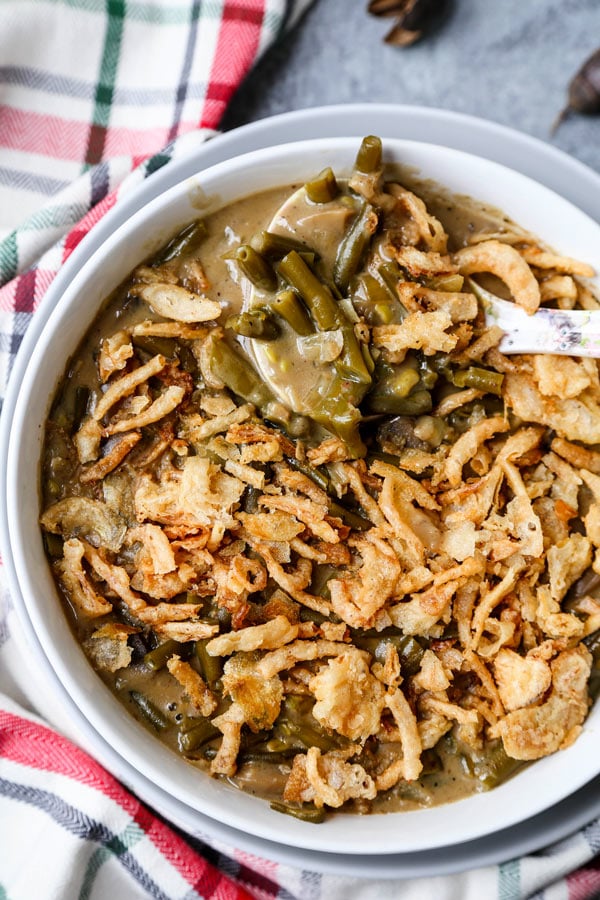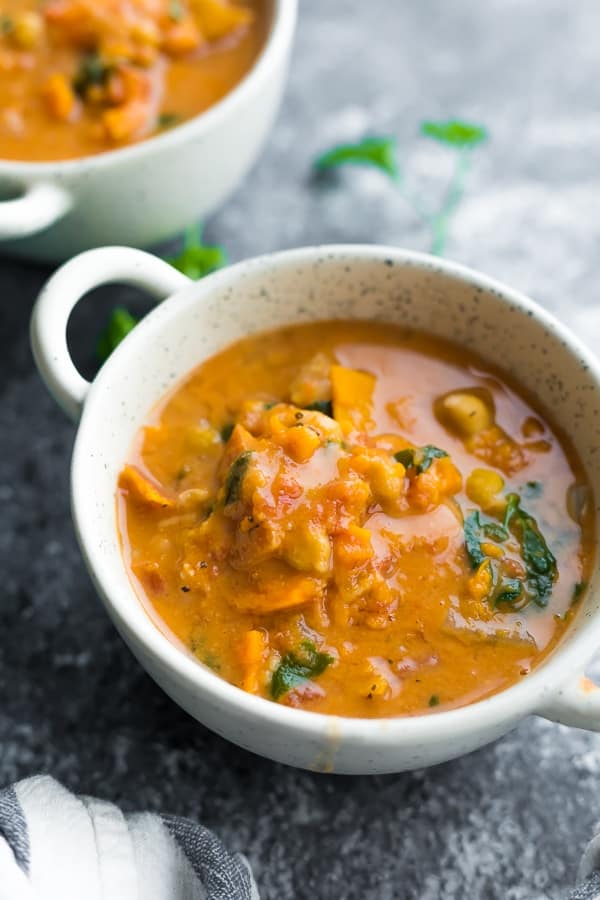 #1 Slow Cooker Vegan Lasagna Soup by Alissa from Connoisseurus Veg
#2 Slow Cooker Chickpea Cacciatore with Potatoes by Jeni from Thyme & Love
#3 Vegan White Bean Chili by Rachel from Bakerita
#4 Smoky Vegan Refried Beans by Christine from Happy Veggie Kitchen
#5 White Bean and Kale Soup by Jessica from Jessica in the Kitchen
#6 Slow Cooker Minestrone Soup by Julie from The Simple Veganista
#7 Slow Cooker Chickpea Cacciatore by Francesca from Seven Roses
#8 Vegan Crockpot Chili by Brita from Food With Feeling
#9 Vegan Slow Cooker Tofu Tikka Masala by Monique from Ambitious Kitchen
#10 Vegan Sweet Potato Curry by Natasha from Salt & Lavender
#11 Slow Cooker Cacciatore by Katz from Veggies Save the Day
#12 Slow Cooker Jambalaya by Lindsay from Veggie Balance
#13 Creamy Vegan Slow Cooker Mushroom Barley Soup by Corrine from Daily Ciabatta
#14 Crock Pot Coconut Lentil Curry by Kristen from The Endless Meal
#15 Slow Cooker Chickpea Peanut Stew by Emilie from Emilie Eats
#16 Lentil Sloppy Joes by Gwen from Delightful Adventures
#17 Slow Cooker Red Lentil Cauliflower Curry by Erin from Well Plated
#18 Slow Cooker Green Bean Casserole by Caroline from Pickled Plum
#19 Slow Cooker Vegan Texas Black Bean Soup by Elaine from Flavour and Savour
#20 Instant Pot or Slow Cooker Vegan Chipotle Black Bean Chili by Emily from One Lovely Life
#21 Vegan African Peanut Stew by Denise from Sweet Peas and Saffron