This post may contain affiliate links. Read the disclosure for more info.
If you want to learn how to make overnight oats or looking for some overnight oats recipes to add to your breakfast collection then you're in the right place. These are 35 of the best overnight oats recipe ideas for you to try.
There are various options here for you to choose from to suit your taste and need. Enjoy!
To view a recipe in full, kindly click on the corresponding link to be taken to the source. While you're away viewing the recipe on the originating blog, please support that blog in any way you can. It takes a lot of work on the part of recipe creators to develop and make these amazing recipes freely available for us to enjoy. Thank you for your support.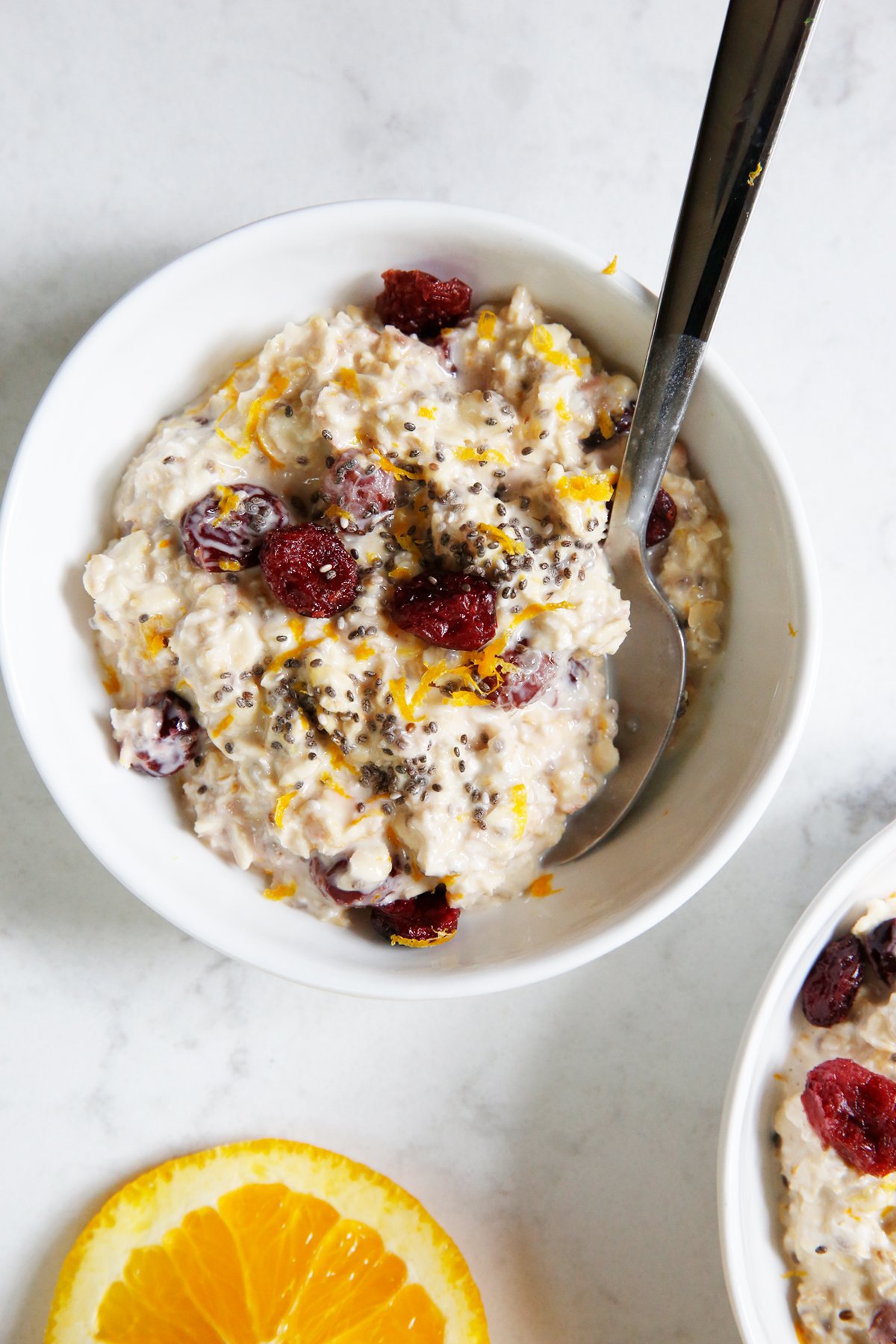 #1 Mason Jar Overnight Oats by Jess from Inquiring Chef
#2 Almond Joy Overnight Oats by Demeter from Beaming Baker
#3 Vegan Pumpkin Pie Overnight Oats by Shane from Shane and Simple
#4 Orange Cranberry Overnight Oats by Lexi from Lexi's Clean Kitchen
#5 Roasted Apple and Pear Overnight Oats by Stephanie from Grateful Grazer
#6 Apple Cinnamon Overnight Oats by Danae from Recipe Runner
#7 Strawberry Banana Overnight Oats by Erin from The Almond Eater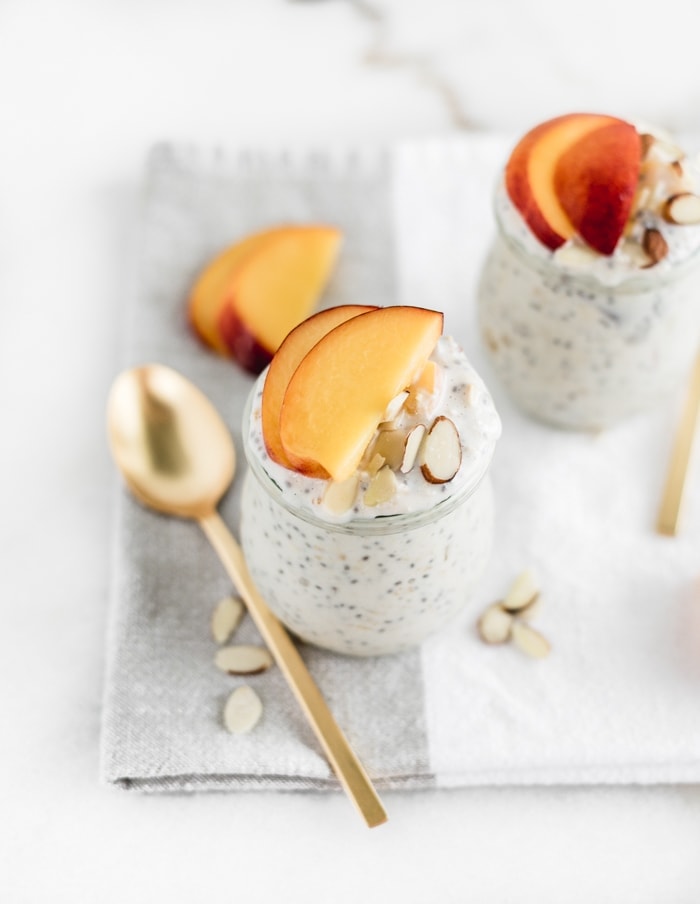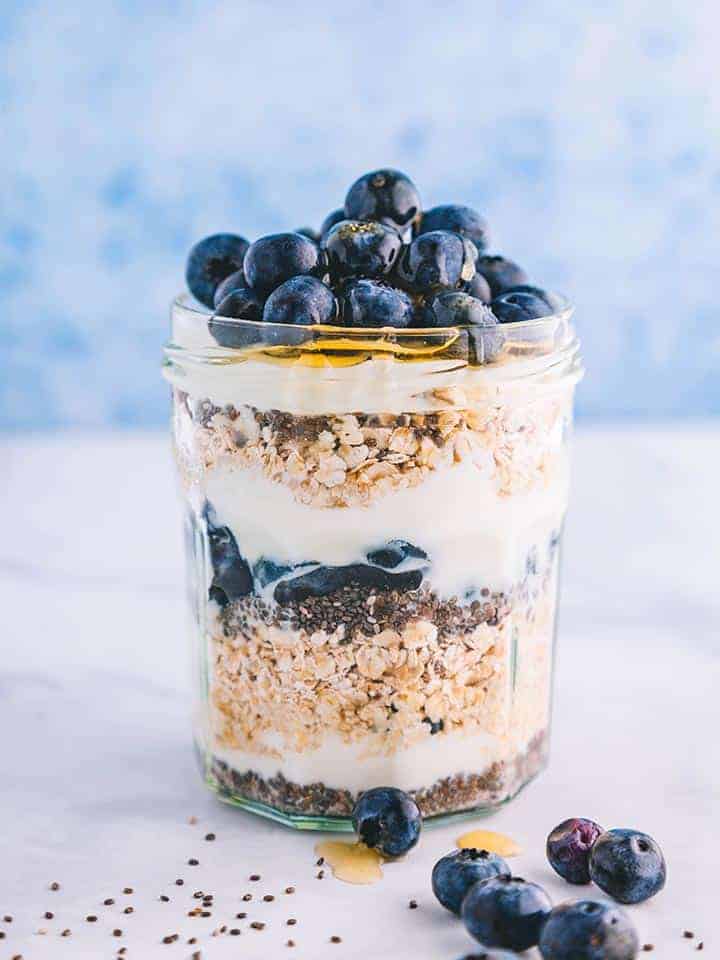 #8 Almond Peach Overnight Oats by Kaleigh from Lively Table
#9 Blueberry & Chia Seed Overnight Oats by Marianne from Pointed Kitchen
#10 Blueberry & Granola Overnight Oats from Eat Yourself Skinny
#11 Creamy Yogurt Overnight Oats by Ana from Spoonful of Kindness
#12 Maple Pecan Overnight Oats by Karissa from Karissa's Vegan Kitchen
#13 Raspberry Passionfruit Overnight Oats by Tiina from My Berry Forest
#14 Peanut Butter Cheesecake Overnight Oats by Lorie from Lemons & Zest
#15 Matcha Overnight Oats by Marcie from Flavor the Moments
#16 No Bake Cookie Overnight Oats by Leslie from Stress Baking
#17 PB&J Overnight Oats Parfaits by Kara from Byte Sized Nutrition
#18 Medjool Date German Chocolate Overnight Oats by Natalie from Feasting on Fruit
#19 Winter Overnight Oats by Angelique from The Good Roots
#20 Blueberry Overnight Oats by Erin from The Wooden Skillet
#21 Easy Creamy Peanut Butter Overnight Oats by Jamielyn from I Heart Naptime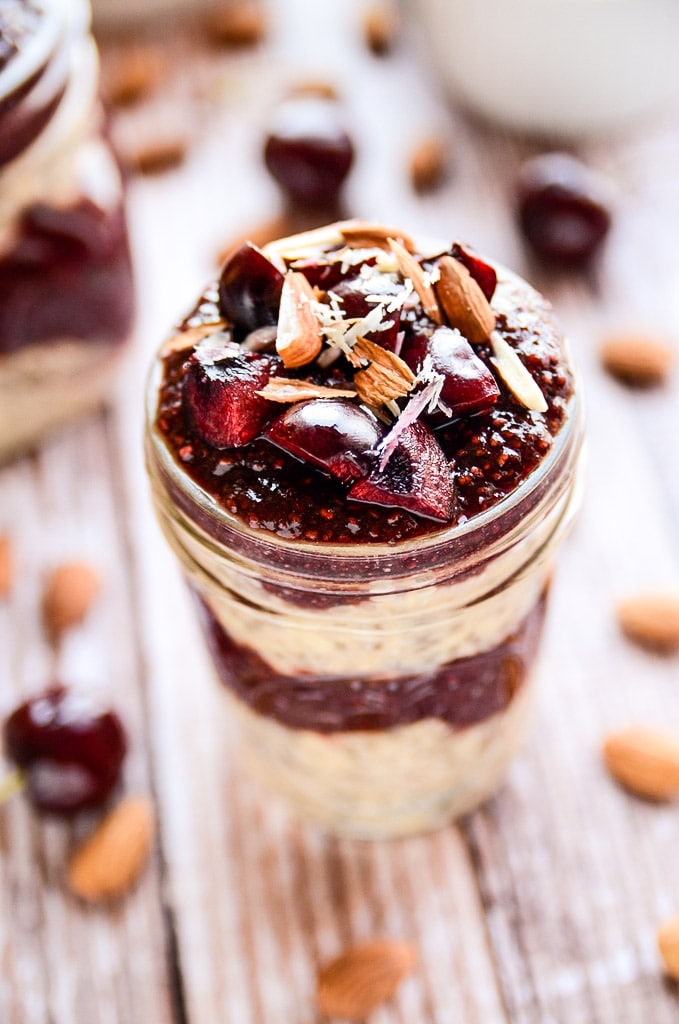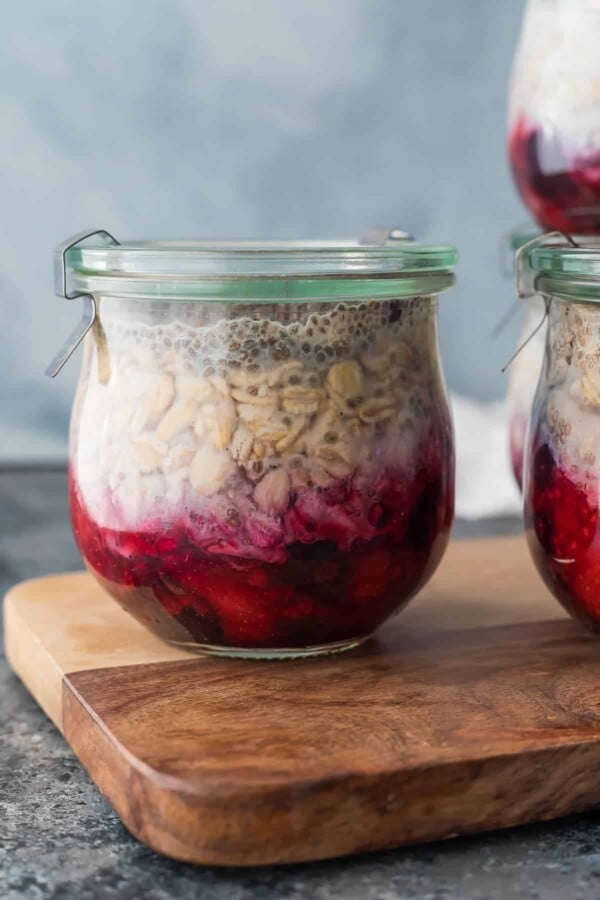 #22 Fruit on the Bottom Overnight Oats by Denise from Sweet Peas and Saffron
#23 Peanut Butter Blueberry Overnight Oats by Monique from Ambitious Kitchen
#24 Blueberry Pie Protein Overnight Oats by Amy from Amy's Healthy Baking
#25 Cherry Chia Jam Overnight Oats by Ashley from Blissful Basil