This post may contain affiliate links. Read the disclosure for more info.
Thinking of having some Healthy Snacks for Work this week? Then you'll probably want to try out these options that have been carefully selected to suit your work pace ( and taste bud of course ).
These recipes are ones you can create yourself and modify to suit your nutrition requirements. Being away from home doesn't mean you can't maintain a healthy lifestyle.
A lot of people tend to struggle when looking for healthy snacks for work that's right for them. This can be a bit of a set back especially for someone who's really trying to keep healthy.
A key element to eating healthy especially when it comes to snacks, is to be a little bit more creative and daring with food combinations. That's what Sarah from Sustainable Cooks does with this easy recipe for Healthy Apple Nachos.
If you want something healthy to quickly munch at your desk or something to take to the lunch area, this list should be able to offer you a choice. Take control of your health by preparing your own healthy snacks for work yourself, with the help of these incredible recipes from some amazing bloggers. Be sure to visit each source link for more great recipes.
This Easy Hummus Recipe from Amy in the Kitchen is a healthy, creamy and delicious dip that's perfect for meal prepping snacks for the week. All you need are a few simple ingredients and less than ten minutes.
Pair it with your favourite healthy fruit or veg to make the perfect healthy work snack.
Healthy Apple Nachos
By pairing apples with a few simple items like some chocolate almond butter you'll be able to create a healthy and tasty work snack just like this one. This easy to make snack is also Paleo, Whole30 and Vegan friendly. What's not to like?
Southwest Spiced Crunchy Chickpeas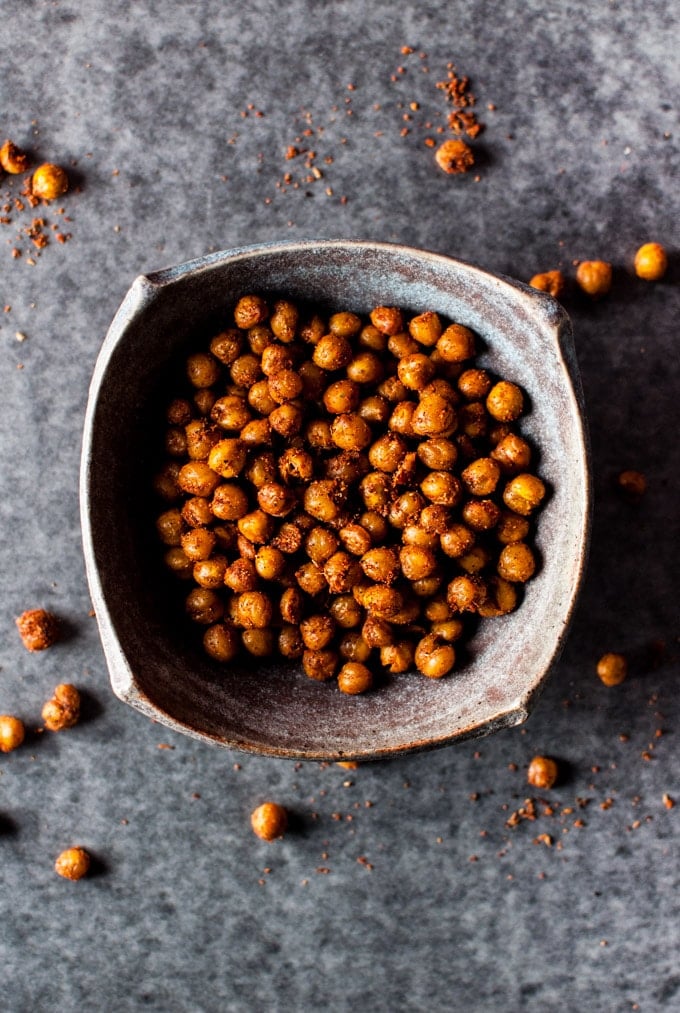 Another creative recipe that makes a healthy snack at work are these Southwest Spiced Crunchy Chickpeas by Natasha from Salt & Lavender. They are a healthy, tasty, and easy to make snack or salad topping.
Sweet n Salty Nut Clusters
This Sweet n Salty Nut Clusters by Demeter from Beaming Baker is made with healthy ingredients and is very rich in protein. It's also Dairy-free, Paleo, Vegan, Gluten-free and super healthy. It's an easy recipe for crunchy nut clusters, lightly glazed and bursting with some sweet and salty flavours.
Healthy Carrot Cake Oatmeal Snack Cake
This Healthy Carrot Cake Oatmeal Snack Cake by Amy from Amy's Healthy Baking is only 100 calories. It's an incredibly easy recipe for a tender oatmeal snack cake that's full of sweet carrots and cozy spices. It truly tastes amazing and a great healthy snack to enjoy at work.
Jalapeno Parmesan Crisps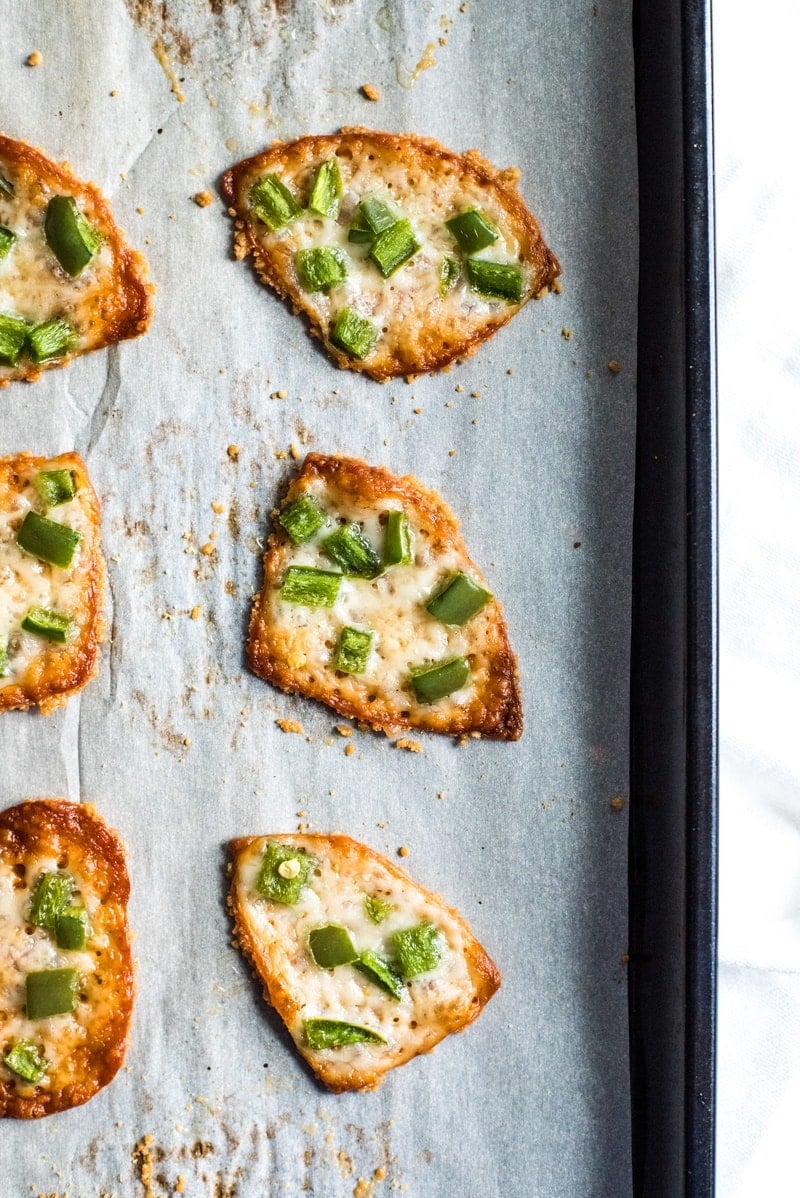 These Jalapeno Parmesan Crisps by Isabel from Isabel Eats are an easy low carb snack that will satisfy your cravings for crunchy, salty and cheesy chips. It's another easy recipe that can be ready in only 15 minutes.
Banana Snack Cake with Greek Yogurt Frosting
This Banana Snack Cake with Greek Yogurt Frosting by Phi from SweetPhi is definitely one to try. If you enjoy Greek yogurt you'll enjoy the wonderful tang as well as the smooth and creamy frosting it adds to this banana cake.
Add these other healthy snacks for work to your healthy recipe collection and enjoy.
Before you go, here's a quick tip for finding healthy snacks for work. When next you walk into your grocery store, take a look at the snack section to see how they pair their snacks. Purchase similar ingredients that suit your health needs and combine them yourself at home.
I actually tried some apple and cheese for the first time last week and I absolutely loved it.
Update: I tried Brazil nuts and black olives – just because they're both keto. Well, meh!