This post may contain affiliate links. Read the disclosure for more info.
These healthy pasta recipes are very satisfying and comforting without the added guilt that goes with comfort foods. Well, sort of.
It's officially pasta season. For me anyway. This is the time of year when I desperately crave comfort food while I ponder over my brand new resolution to be healthier (next year starting January).
Well, here we are again. It's almost the end of the year and the darkness outside is slowly but surely breaking down my every desire to be bothered.
I just want to eat nice things and watch crap TV. All day long.
Sadly, there's that thing called life (and the responsibility it brings) so I need to put all daydreaming aside and get s**t done.
Personally, I would enjoy these recipes for dinner or on a weekend. Far away from work and a busy schedule. I tend to grind to a halt after eating something I really enjoy. It's almost like I feel I should be rewarded for attaining such a high level of satisfaction. Not everyone gets to hit that level you know.
Anyway, the last thing I want to do after eating a hearty and delicious bowl of pasta is anything.
Well, I hope you enjoy one or more of these healthy pasta recipes featured here and be sure to click on the link to view the full recipe.
Please note that although these pasta recipes are healthy you still need to watch nutrition guidelines and portion sizes as with any other food. Especially if you're on a healthy eating plan.
Enjoy!
PS you can find other healthy and delicious and healthy pasta recipes here and here.
Visit each source/link for full recipe, nutritional information, serving sizes, etc. While you're there, please support that blog in any way you can. It takes a lot of work on the part of recipe creators to develop and make these amazing recipes freely available for us to enjoy. Thanks for your support.
#1 Healthy Tuna Pasta Salad Salt & Lavender
#2 Cauliflower Pasta by Erin from Well Plated
#3 Healthier Pasta Carbonara by Monique from Ambitious Kitchen
#4 Creamy Tomato Pasta by Nicole from Cooking For Keeps
#5 Healthy BLT Pasta by Lee from Fit Foodie Finds
#6 Pasta with Fresh Tomato Sauce and Ricotta Cheese by Heidi from Foodie Crush
#7 Creamy Vegan Tomato Basil Pasta by Alexis from Hummusapien
#8 Skillet Whole Wheat Pasta with Chicken & Tomato Sauce by Dara from Cookin Canuck
#9 Healthy Tuna Pasta Salad by Carrie from Walder Wellness
#10 Healthy Pasta Primavera from The Clean Eating Couple
#11 Skinny Lasagna Skillet by Rena from Healthy Fitness Meals
#12 Red Sauce Pasta by Rachna from Rachna Cooks
#13 Creamy Vegan Pasta Salad by Michaela from Ela Vegan
#14 Italian Shrimp Pasta by Bee from Rasa Malaysia
#15 Tuna Tomato Pasta by Neil from Neil's Healthy Meals
#16 Healthy Cheesy Taco Pasta by Erin from Well Plated
#17 Southern Style Healthy Pasta Salad by Mason Woodruff
#18 Healthy Spaghetti Recipe by Danielle from Delightful Mom Food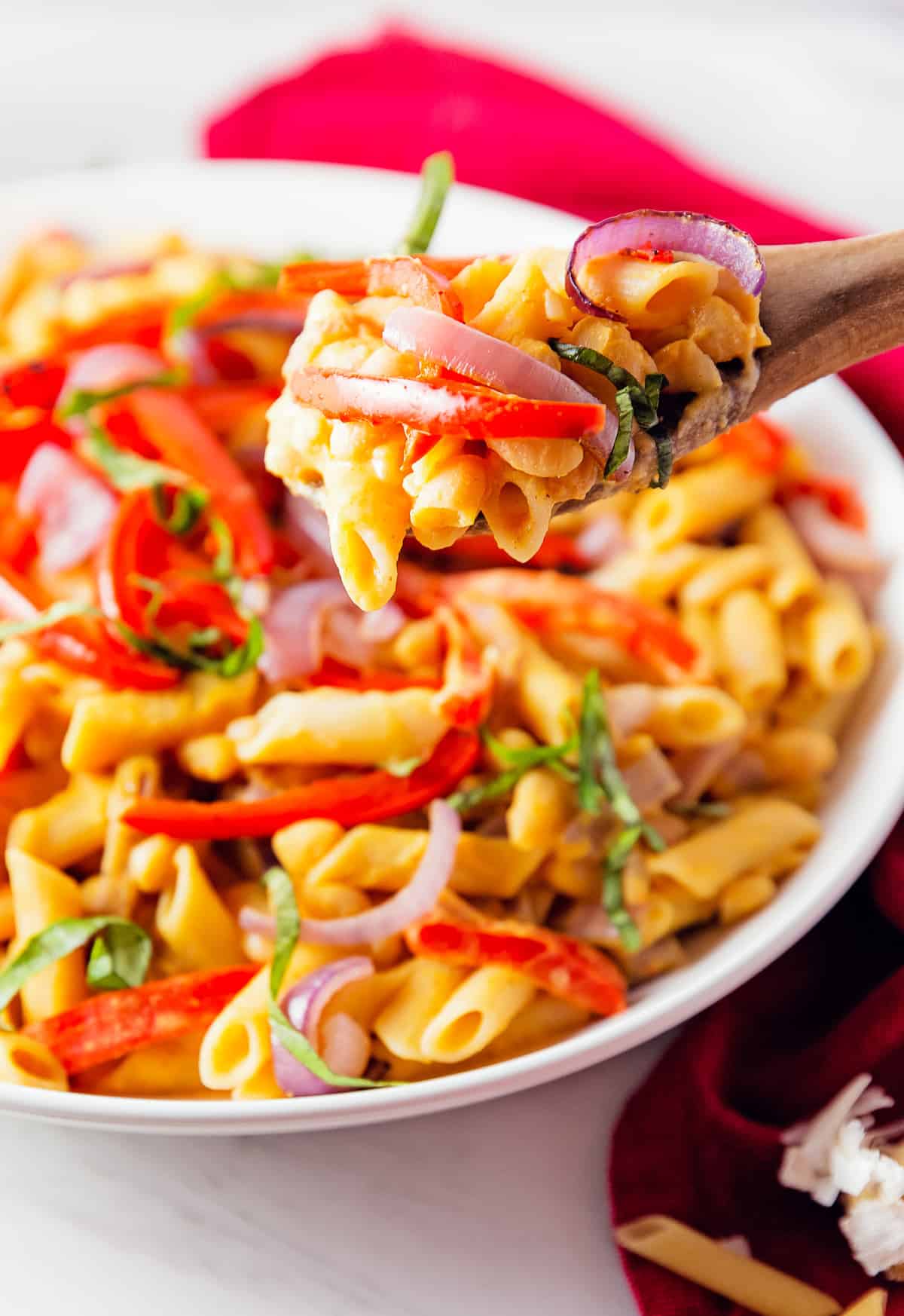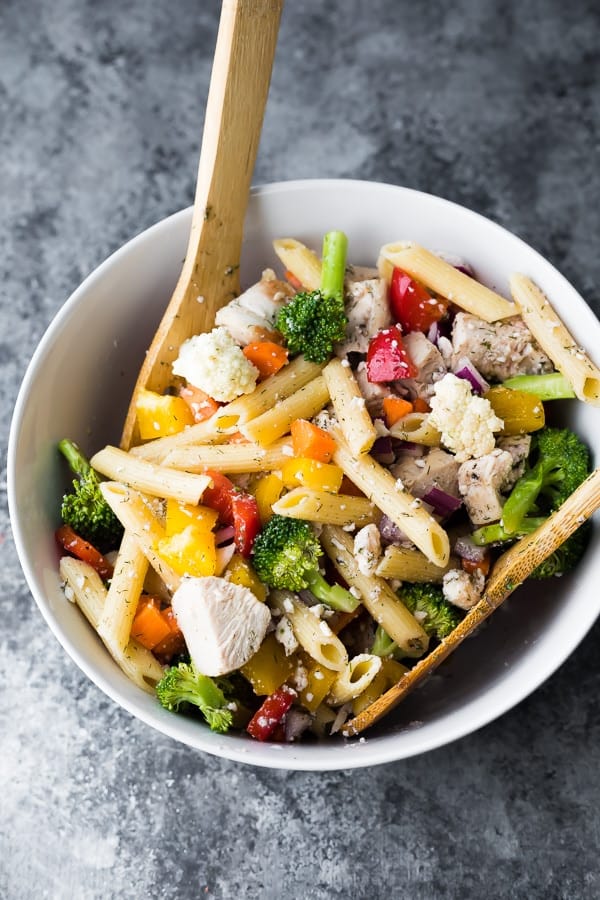 #19 Mexican Pasta Salad from The Endless Meal
#20 Simple One Pot Lighter Healthier Creamy Mushroom Pasta by Debs from Salted Mint
#21 Healthy Instant Pot Spaghetti and Meat Sauce from SweetPhi
#22 Easy and Healthy Mushroom Pasta by Lauren from Lake Shore Lady
#23 Creamy Wild Mushroom Pasta by Rena from Healthy Fitness Meals
#24 Roasted Red Pepper Hummus Pasta by Ameera and Robin from Monkey and Me Kitchen Adventures
#25 Orecchiette Pasta with Broccoli Sauce by Sylvia from Feasting at Home
#26 The Best Pasta Salad Recipe with Homemade Dressing by Laura from JoyFoodSunshine
#27 Healthy Greek Chicken Pasta Salad by Denise from Sweet Peas and Saffron
#28 Tortellini Pasta in Garlic Spinach Tomato Sauce by Christina from Eatwell 101
#29 Spaghetti Squash Primavera by Lexi from Lexi's Clean Kitchen
#30 Chicken Caprese Pasta Salad by Kaleigh from Lively Table