Add some extra cuteness and sweetness to your holiday celebration with these easy cupcake decorating ideas for Christmas. With 12 cupcake ideas to choose from, there's enough for each of the 12 days of Christmas.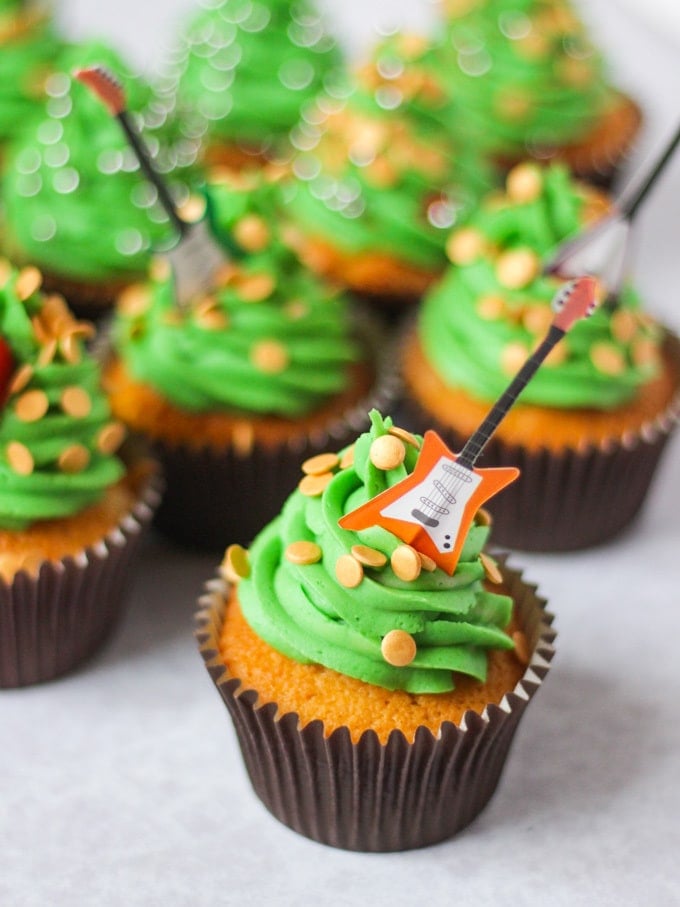 I personally haven't seen Nativity Rocks yet but that's besides the point. These 'Nativity Rocks' Christmas Cupcakes from Sarah at Taming Twins are absolutely banging. Or is it rocking? No? OK. But seriously the cupcake decoration is pretty amazing.
Who knew cupcakes could make you emotional? Well, I did actually get a bit emotional when I saw these adorable Holly Christmas Cupcakes that Nicole from Delicious Everyday made. Maybe I'm going soft, but this cupcake decoration certainly gives off a Christmas vibe that's hard to put into words.
For someone like me who doesn't really bake, these Christmas Pudding Cupcakes from Stacey of My Kids Lick the Bowl Blog are the perfect food project to try out this Christmas. The cupcake itself is really easy to make and the decoration I find to be so simple yet very christmassy to look at.
I like how complicated and professional the Christmas Tree Cupcakes decoration from Party Pinching looks. But in reality they are super easy and only takes a few minutes.
This other variation of the Christmas Tree Cupcake decoration from Meaghan of The Decorated Cookie is equally easy to make.